Date Posted: February 27, 2023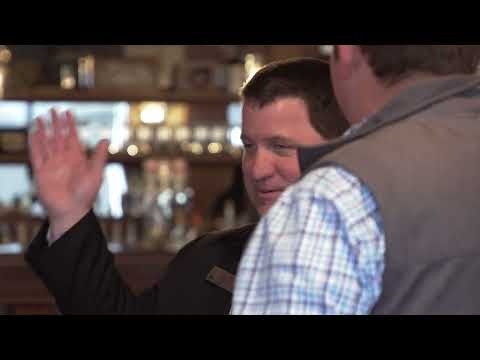 The 2023 Michigan Farm Bureau Lansing Legislative Seminar series (LLS) is taking place at seven locations across the state, which included a recent stop in Frankenmuth.
State Sen. Dan Lauwers appreciated the opportunity to freely engage with Farm Bureau members, no longer worried about the time crunch of a one-day, one-location statewide event.
"We actually have time to sit down and have a meal together," Lauwers said. "The five counties I represent in the Thumb are here. We've got people I can catch up with. For me, this is a much better system; I enjoy it."
LLS provides an opportunity for members to learn from expert speakers about issues affecting the food and agriculture sector. Attendees can also engage with state elected officials to help them better understand how their actions impact Michigan farmers.
Two additional LLS sessions remain:
District 3
March 10; noon at Eastern Market, 2934 Russell St., Detroit
County Farm Bureaus: Livingston, Macomb, Monroe, Oakland, Washtenaw, Wayne
Districts 8, 10 & 11
March 13; 11 a.m. at Forward Conference Center, 2980 Cook Road, West Branch
County Farm Bureaus: Antrim, Arenac, Bay, Charlevoix, Cheboygan, Clare, Emmet, Gladwin, Gratiot, Huron Shores, Iosco, Isabella, Midland, Ogemaw, Otsego, Presque Isle, Saginaw
Share Story
Article Tags
Media Contacts
Nicole Sevrey
Public Policy Communications Specialist
517-679-5344
[email protected]