Leadership to grow Michigan's farm and food connection is the focus of the Michigan Foundation for Agriculture. Sixty-six percent of Michigan's citizens haven't been on a farm in the last seven years, heightening the importance of consumer education and the farm to food connection.
The Michigan Foundation for Agriculture, a 501(c)3 formed by Michigan Farm Bureau, has a mission of positively contributing to the future of Michigan agriculture through leadership and educational programming. Strategic partners are being sought to invest in helping Michigan's citizens understand agriculture's importance and the vital role it plays in their daily lives. Key programs, along with additional educational opportunities continually reviewed, foster leadership and outreach to build an understanding of agriculture in Michigan.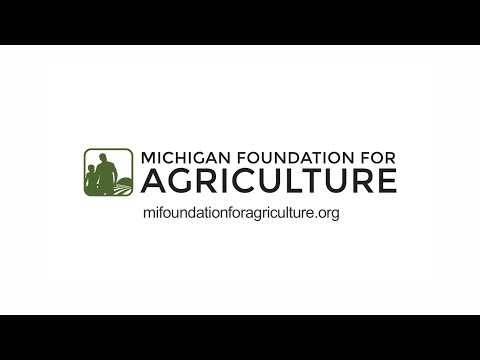 Donate to Michigan Foundation for Agriculture
Donate online by clicking one of the buttons below, or make checks payable to
Michigan Foundation for Agriculture and mail to:
Michigan Foundation for Agriculture
Attn: Kate Thiel
PO Box 30960
Lansing, MI 48909-8460
More Information
Please direct your questions to the Michigan Farm Bureau
Center for Education and Leadership Development: Kate Thiel via email or by calling 517-679-5741.