Date Posted: December 13, 2022
Michigan Farm Bureau is asking members to send messages to Congress, President Biden, and U.S. Department of Labor Secretary Martin Walsh, urging them to place a one-year freeze on the H-2A program's Adverse Effect Wage Rate (AEWR).
For nine years the AEWR has increased, and in 2023 it will rise 12.8% from the current $15.37 hourly figure to $17.34.
"Our farm families and agribusinesses can no longer sustain the excessive wage rate increases alongside skyrocketing input costs and record inflation," said MFB National Legislative Counsel John Kran. "Having a reliable, domestic food source is a matter of national security and is dependent upon the foreign employees who come to Michigan farms, processors and other agribusinesses through the H-2A program."
Send a prewritten or personalized message from https://bit.ly/MIAEWR or text 'MIFARMS' to 52886.
With a limited window of time for Congressional action before the holiday recess, MFB encourages messages be sent immediately.
Kran said the U.S. Department of Labor is failing to consider the agriculture industry's capacity to absorb additional costs when it implements annual changes to the AEWR.
"Farmers are price takers, not price makers," he explained. "They don't have the ability to pass on the increase to the consumer like other H-2A employers.
"Farmers have always prioritized paying a fair wage because if they don't, the crops and livestock that provide our food, fiber and fuel go unharvested or take up valuable storage space."
Like many states, Michigan is experiencing explosive growth in the H-2A program that in 2022 provided more than 15,500 jobs on our state's fruit, vegetable, dairy, field crop, sod, and Christmas tree farms, along with wineries, nurseries, greenhouses, and meat and food processing companies.
"Our competitors from low-wage countries are taking advantage of this continued government-imposed wage escalation," Kran added. "If action isn't taken to reform H-2A laws, we can expect fewer food and farm products being grown, raised and processed locally."
Michigan Farm Bureau has detailed the organization's concerns and request for a one-year AEWR freeze through direct communication with Congressional offices, a letter to Michigan's delegation, collaboration with the American Farm Bureau Federation, and a letter through the Agriculture Workforce Coalition.
Related Michigan Farm News coverage
Excessive wage rates: Specialty crop farmers consider exist strategy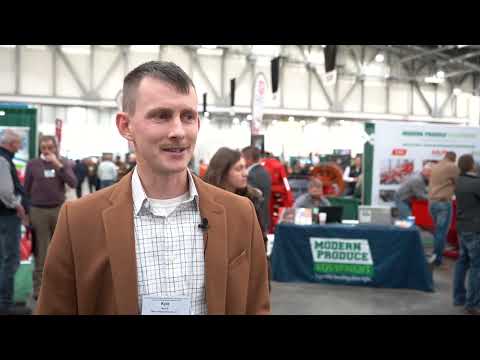 Share Story
Article Tags